YOKdata lay-out update and new functions!
Posted on Oct 18, 2019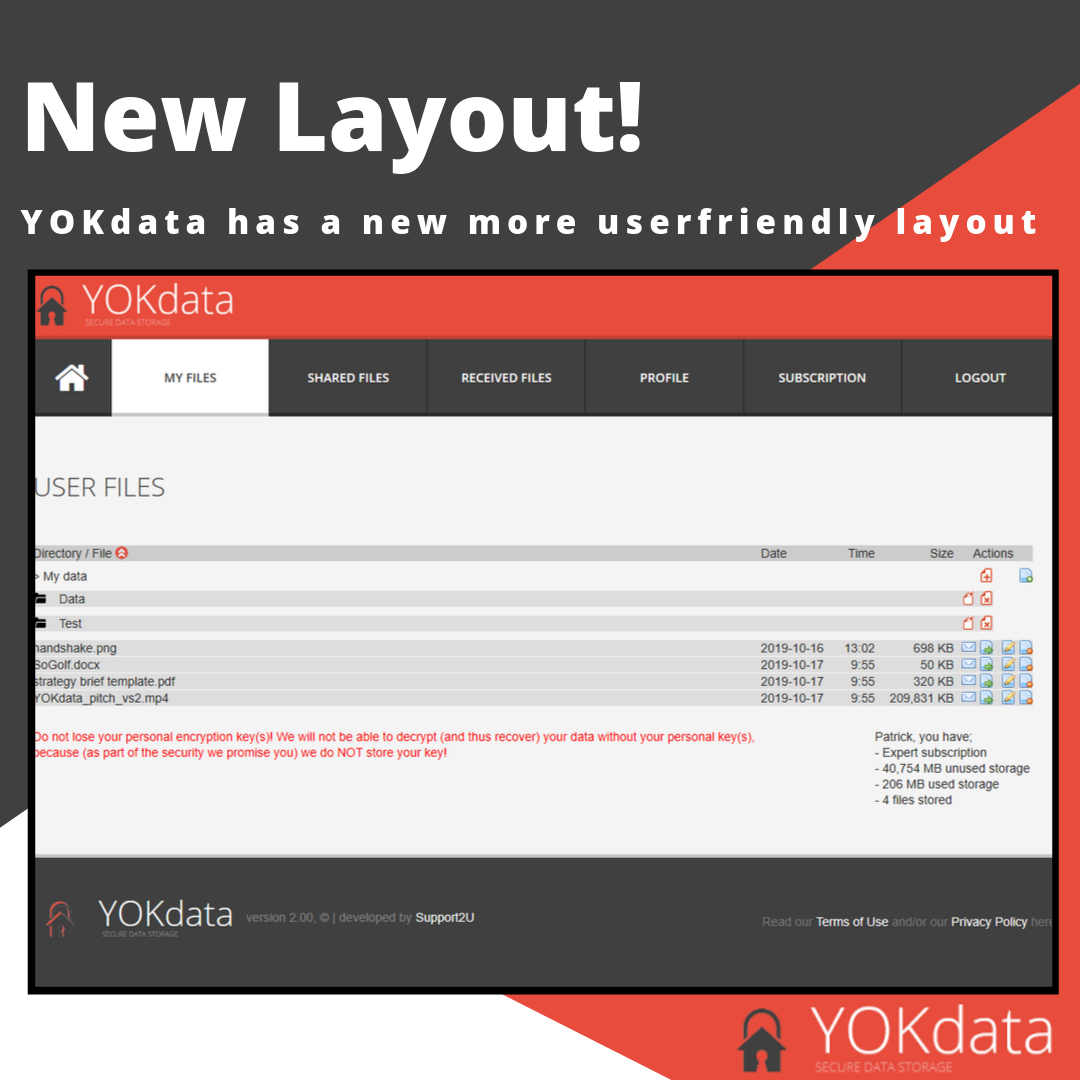 It is with great pleasure that we announce yet another major step in the further development of YOKdata.


We have changed the lay-out of the member- and enterprise part of YOKdata making it easier to use on your mobile devices.


And we have added sharing functionality for enterprises (like we have for Expert members).
Sharing of files is possible now between all users of YOKdata as well as external people.


And new updates are already in the making!